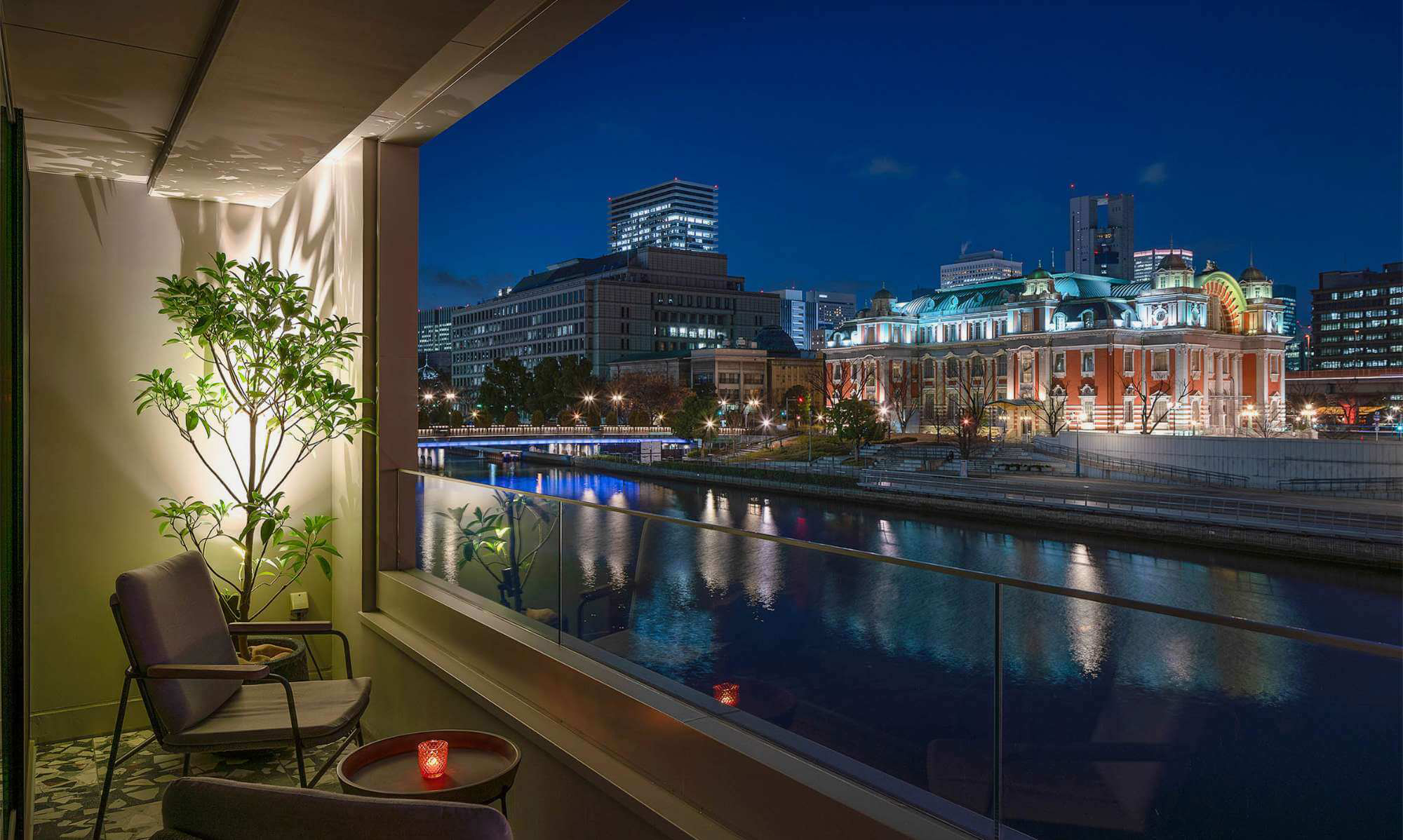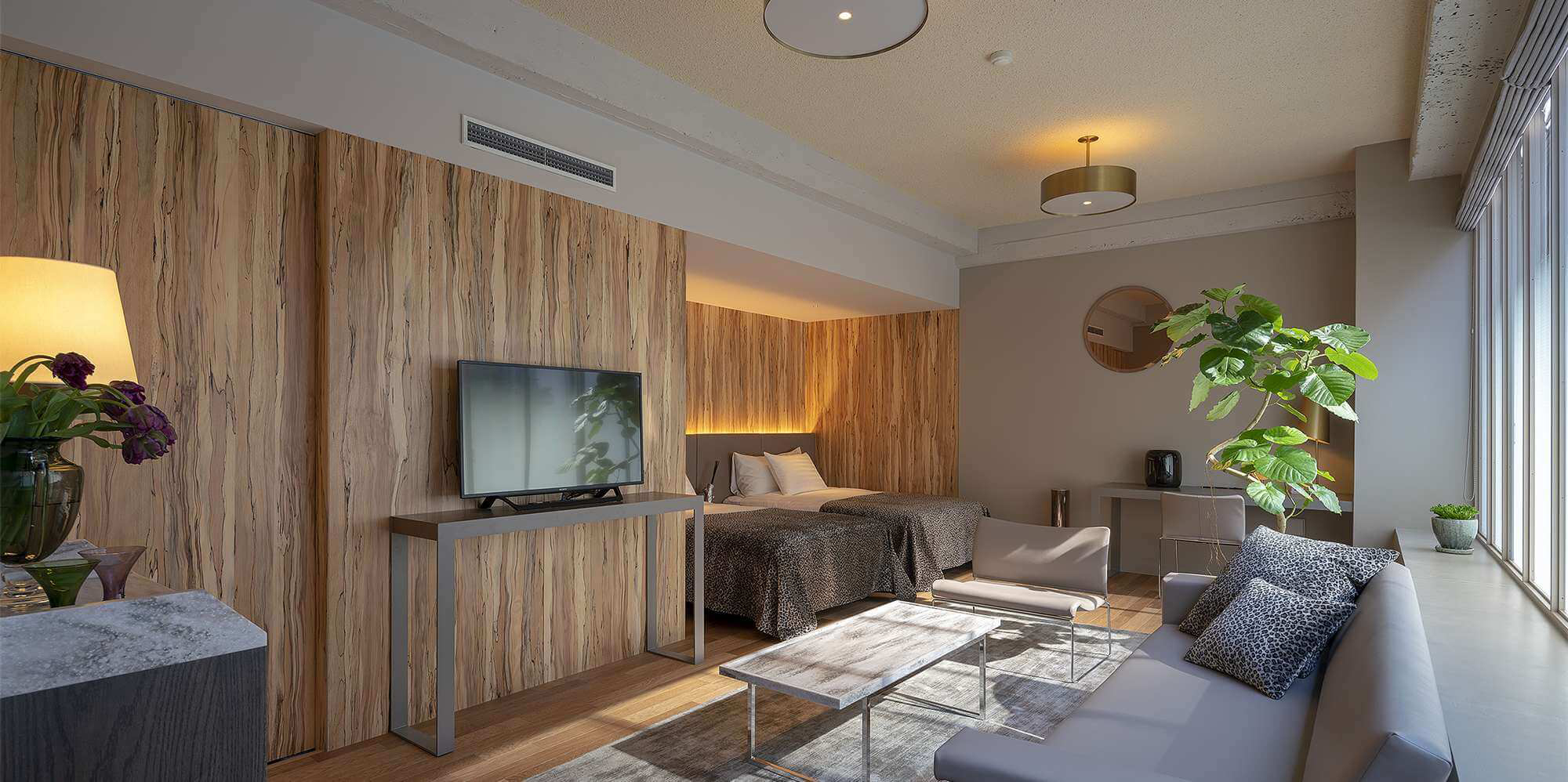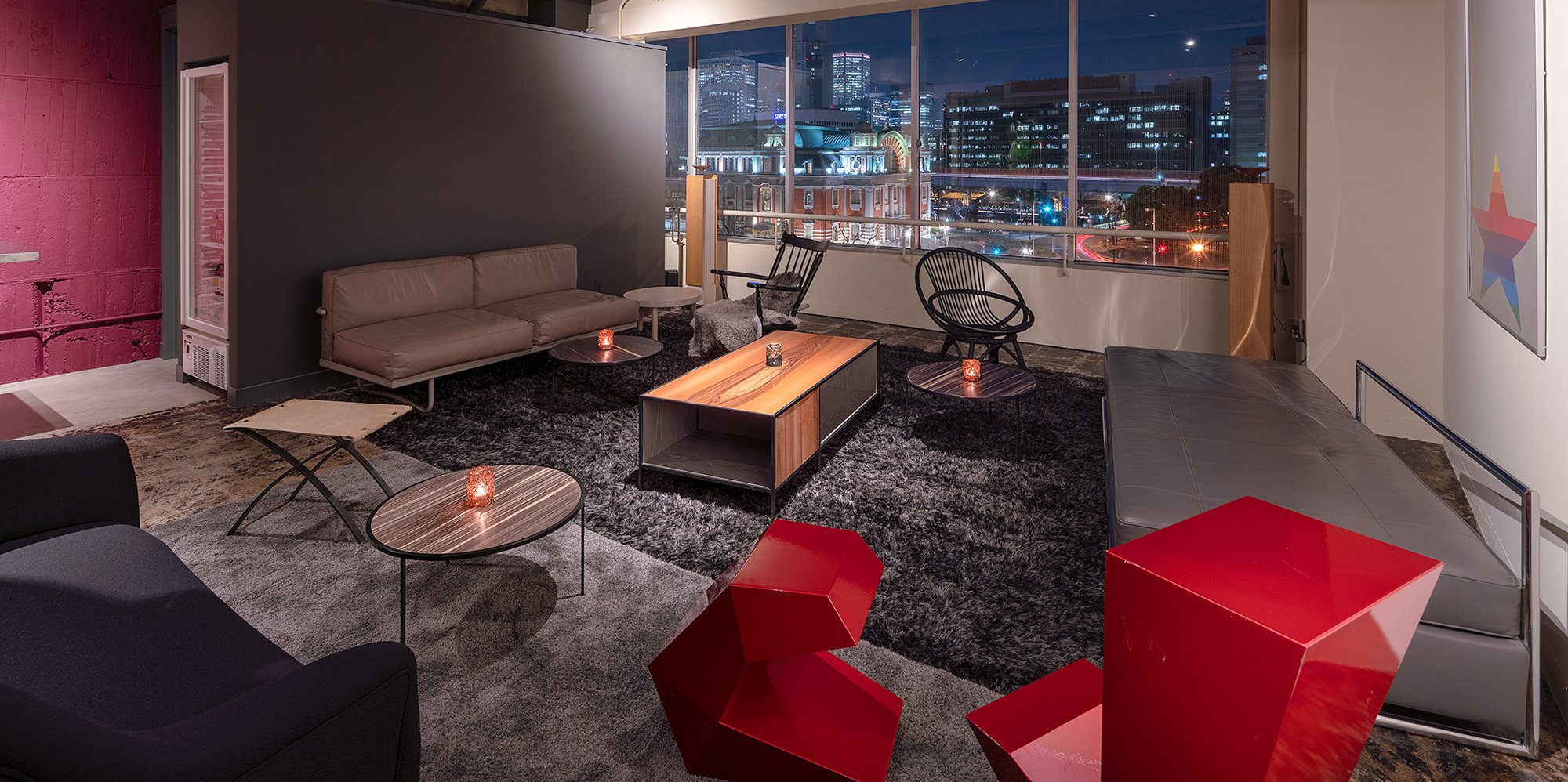 U R B A N
BOUTIQUE
H O T E L
IN O S A K A

URBAN BOUTIQUE HOTEL IN OSAKA
THE BOLY OSAKA, a renovated hotel in Kitahama, creates the original atmosphere that Osaka's heritage and sense of new generation merges. The private space on riverside of Nakanoshima. The easy access to main touring spots in Osaka and also to the traditional city, Kyoto. With personalized hospitality unique to an independent and small scaled hotel, we are more than happy to help making your trip comfortable.
A subway runs underneath our building. No matter which floor, some noise and vibration may reach to guest rooms. Please use the equipped earplugs when it disturbs you. We would appreciate your kind understanding.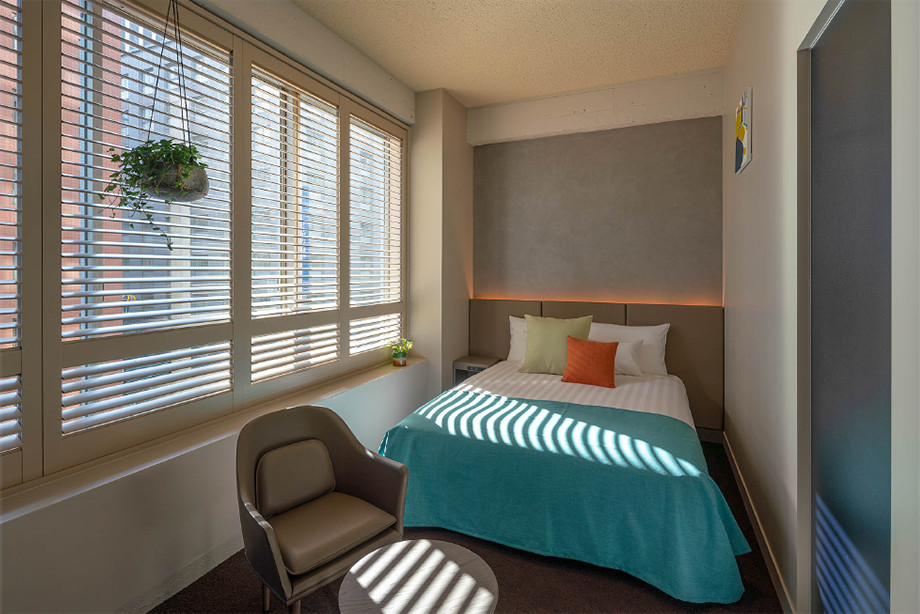 Visit your favorite café to relax and concentrate for a fantastic vibe of "urban atelier space". Experience a sunshine filtering through foliage from the southward window, a compact but relaxing chair, a desk that allows you to concentrate on your work..
Recommended for business, as well as sightseeing.
SIZE

:22m²

CAPACITY

:1 to 2 people

Wi-Fi

Non Smoking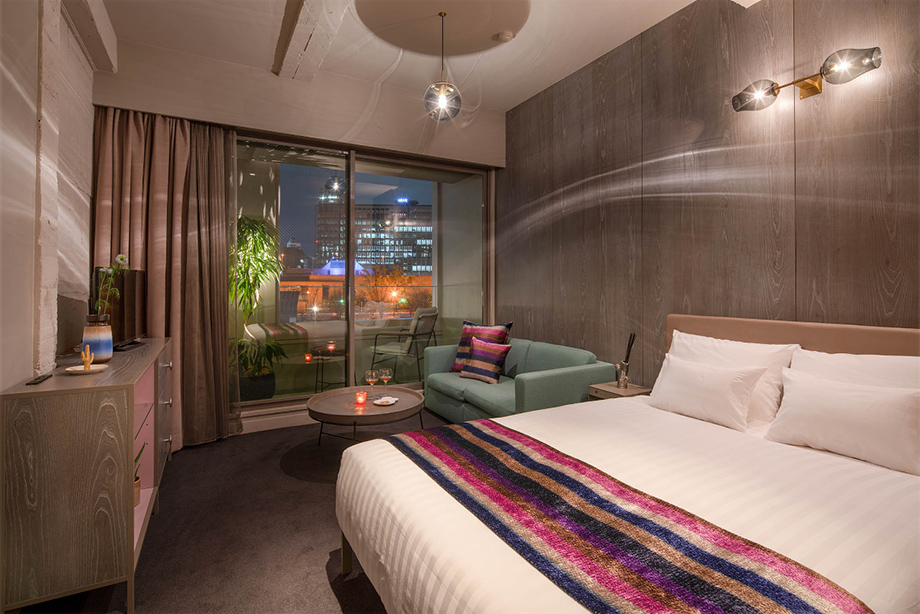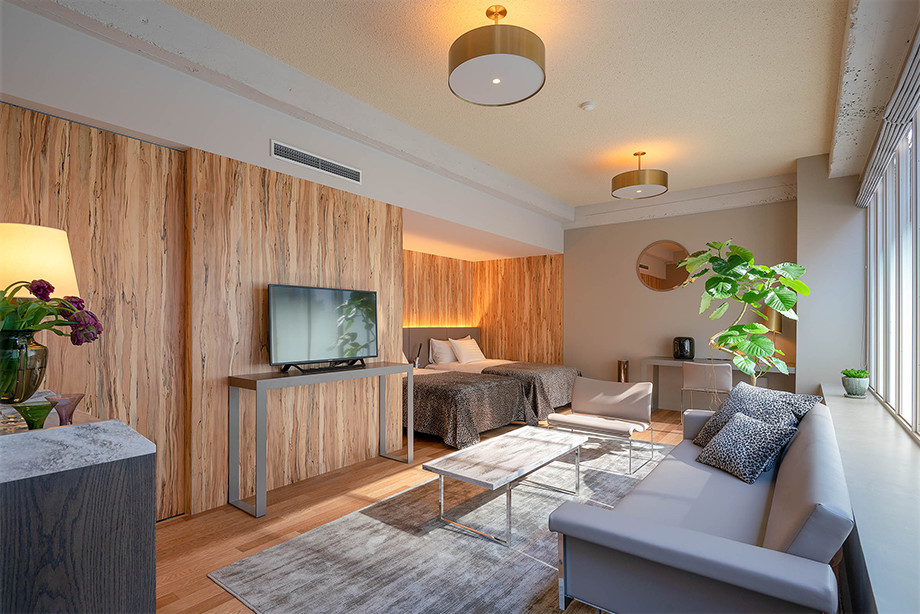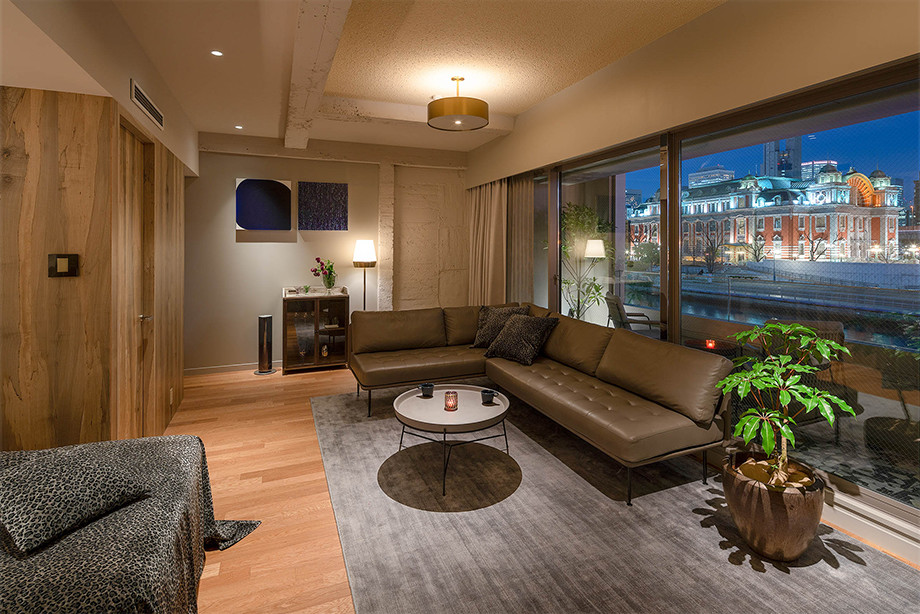 Amongst the many other hotels in Osaka, here you can really feel the river side experience. From the panoramic windows you can truly take in the river views of Nakanoshima. The interior mixes feelings of quality and luxury, in a sense reimagining the gentle yet innovative essence of what is "Osaka-esque".
SIZE

:59m²

CAPACITY

:2 people

Wi-Fi

Non Smoking
We start our day from this place where the river, the sky, and historical buildings are peacefully present. How about such luxury? Instead of a sumptuous breakfast with many plates, we have prepared a simple but special plate that is connected to everyday life.
Sleepy-eyed tourists, businessmen on their way to work, friends on holiday...
We welcome mornings with a diverse group of people.

Breakfast Time: 7:30~10:30 (L.O. 10:00).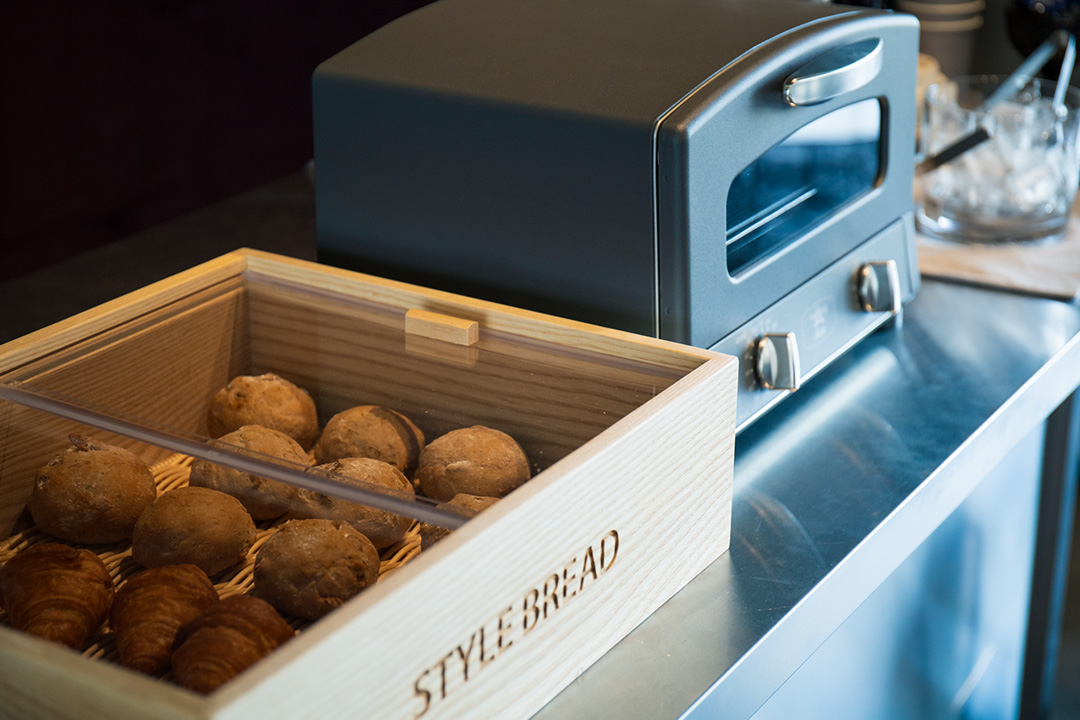 All day dining with riverside terrace. We serve cafe menus such as pancakes and hot sandwiches during Morning and Lunch time. At Dinner, enjoy creative Sushi made by chefs trained in Japan and USA! Various kinds of drinks including 40 kinds of craft gin from Japan, and around the world are available.
Morning Lunch

:7:30 - 15:00 L.O.14:00

Dinner

:17:00 - 23:00 L.O.22:30

Smoking area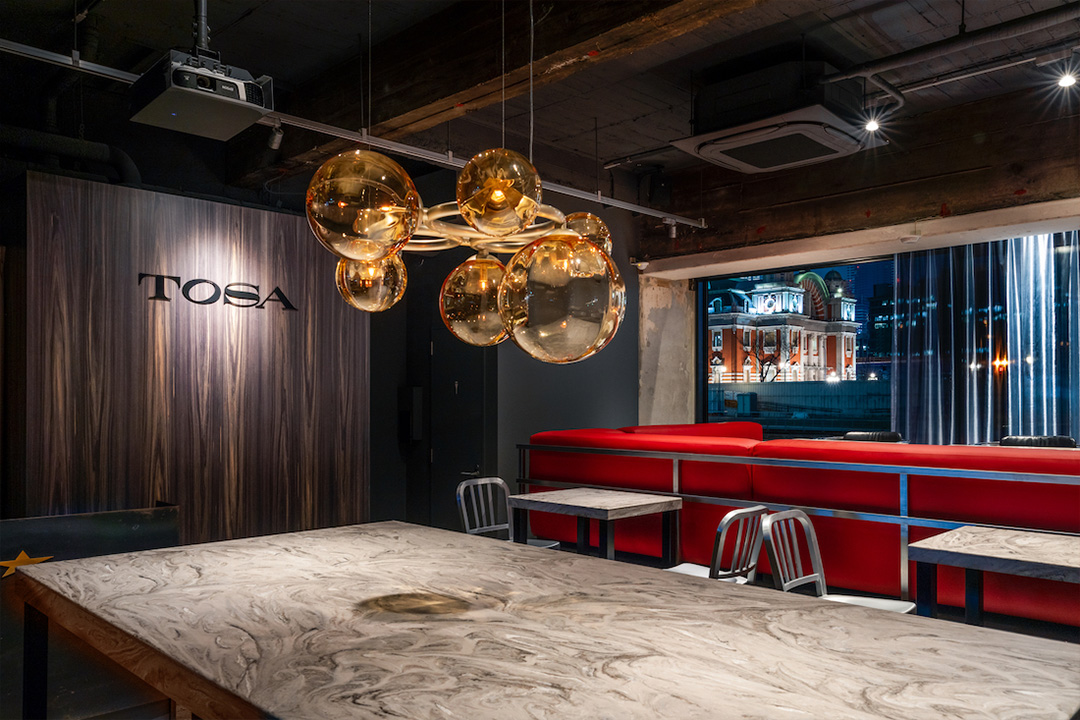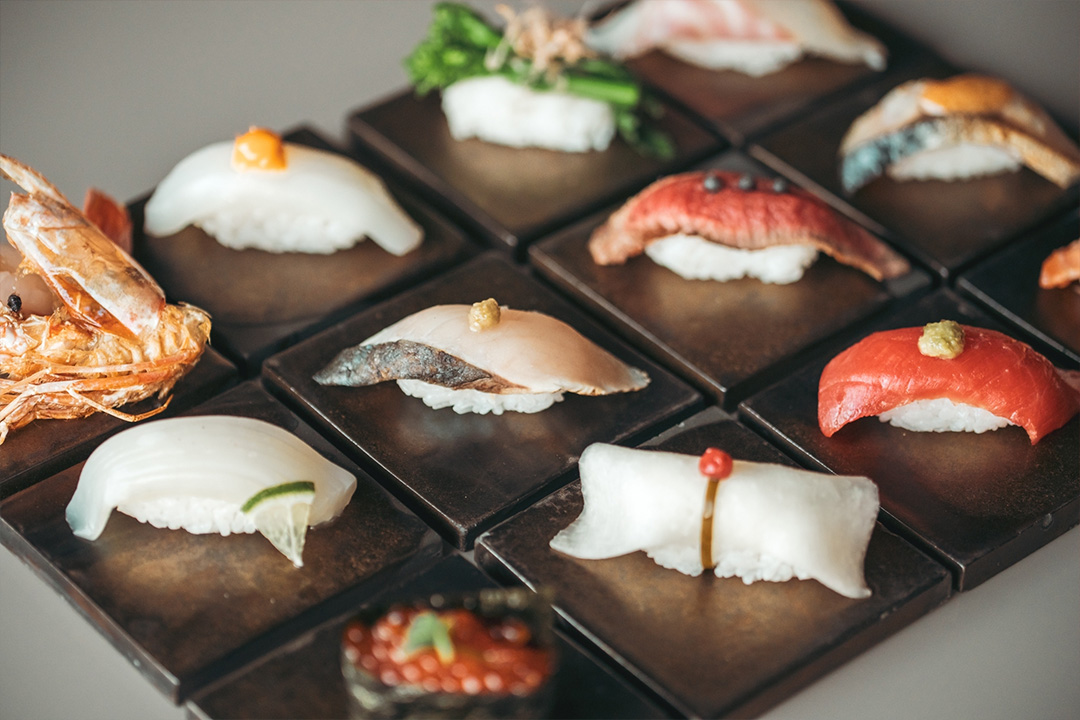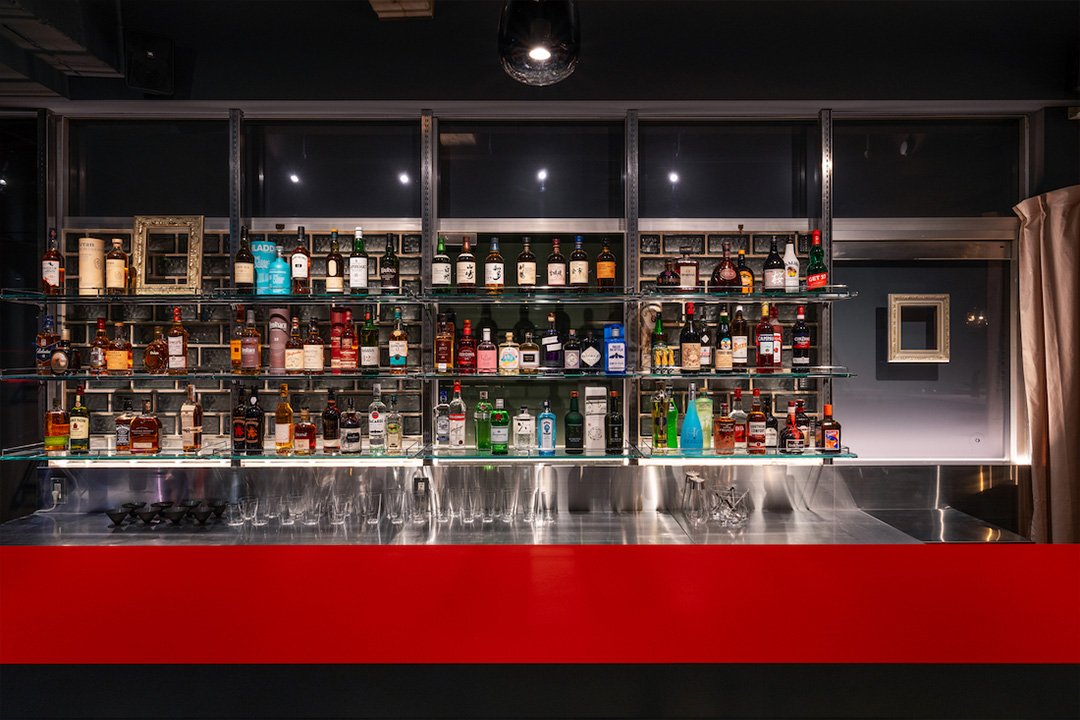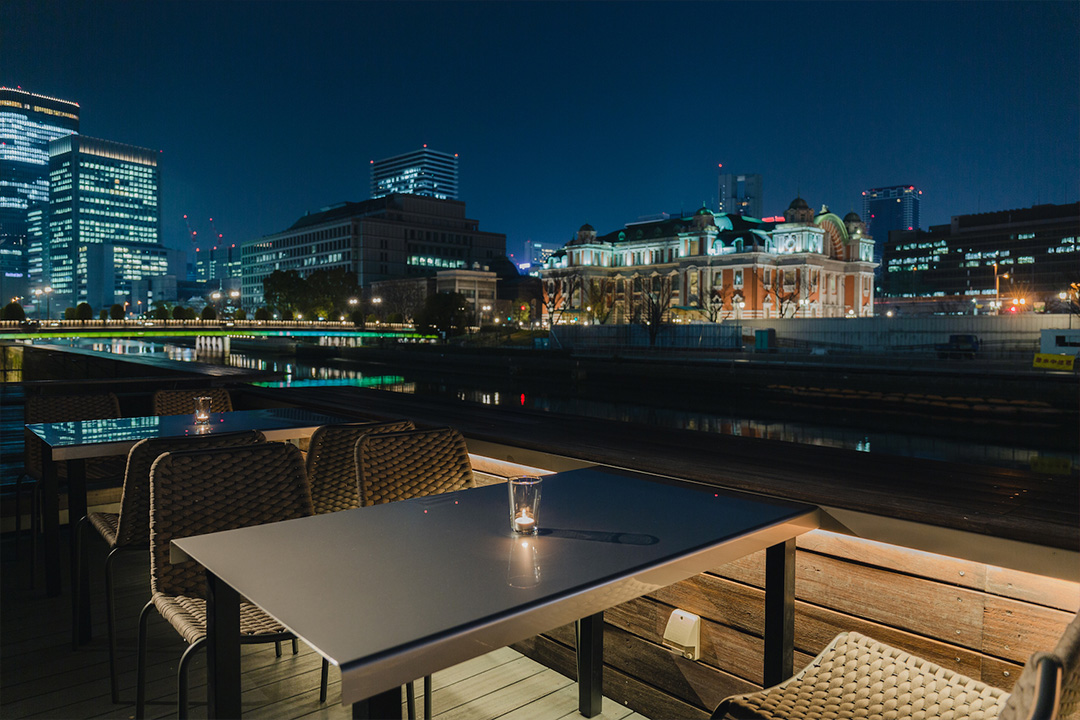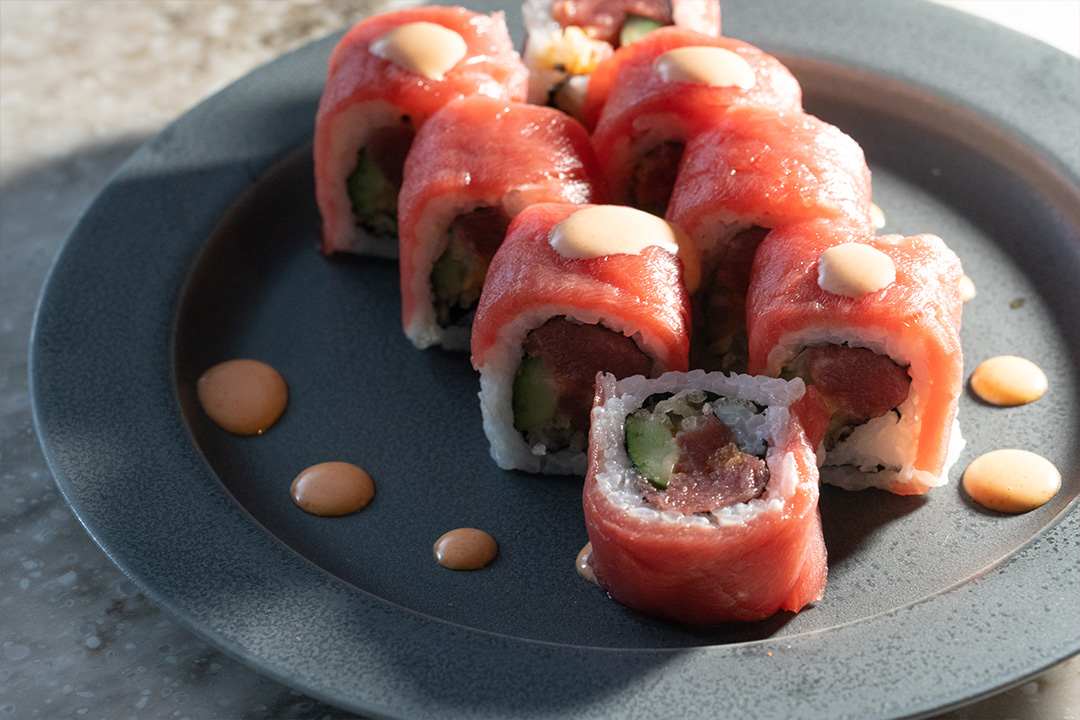 FACILITY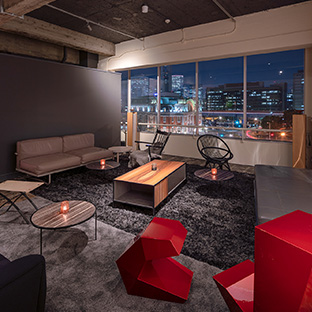 6F SALON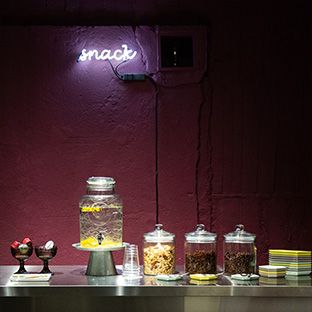 6F SNACK BAR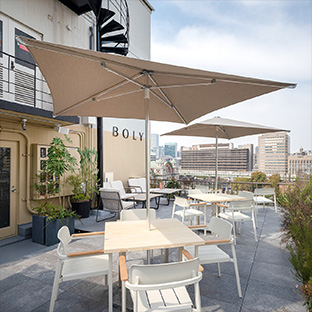 ROOFTOP TERRACE
AMENITY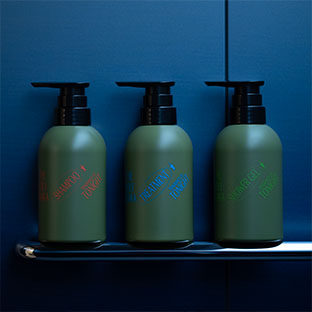 BATH AMENITY:
MAISON MARGIELA - JAZZ CLUB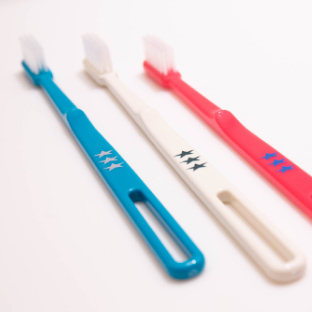 THOOH BRUSH:
ORIGINAL DESIGN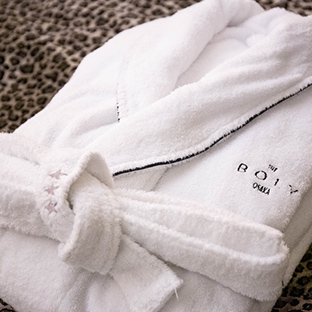 BATHROBE:
ORIGINAL DESIGN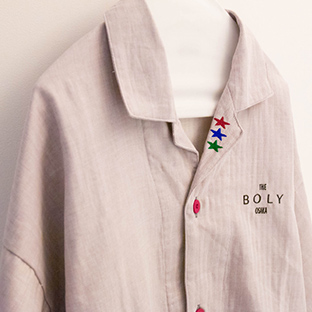 PAJAMAS
ORIGINAL DESIGN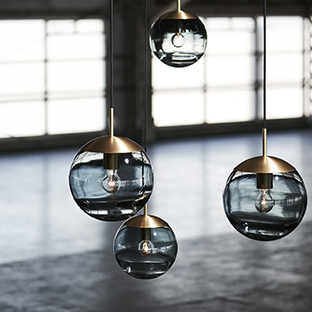 ROOM LIGHT:
NEW LIGHT POTTERY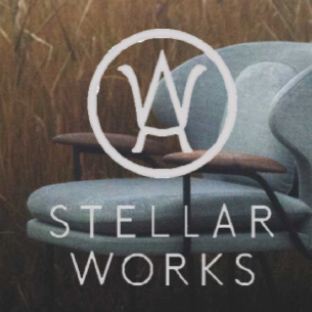 ROOM INTERIOR:
STELLAR WORKS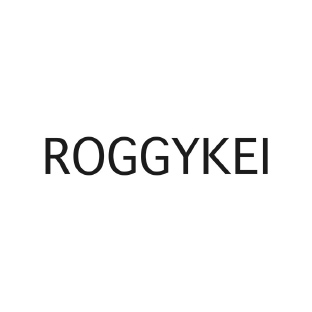 UNIFORM:
ROGGYKEI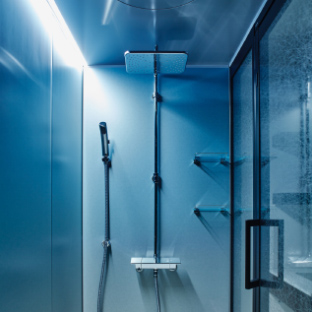 BATH SYSTEM:
Panasonic i-X
You can Access Everywhere of OSAKA
Nakanoshima / Kitahama is located in the middle of Umeda and Shinsaibashi, Osaka's top 2 main areas.
It is easy to go to Kyoto and Kobe, and is a stylish area representing the river scenery in Osaka.
Cafes and and gourmets, cutting-edges shops gather in this area while being the center of business.
Osaka City Central Public Hall

0.4km
3min

Osaka-Jo

2.0km
10min

USJ

5.0km
20min

Osaka Aquarium KAIYUKAN

6.0km
25min

Umeda

4.5km
5min

Dotonbori

3.5km
10min

Kyocera Dome

5.8km
15min