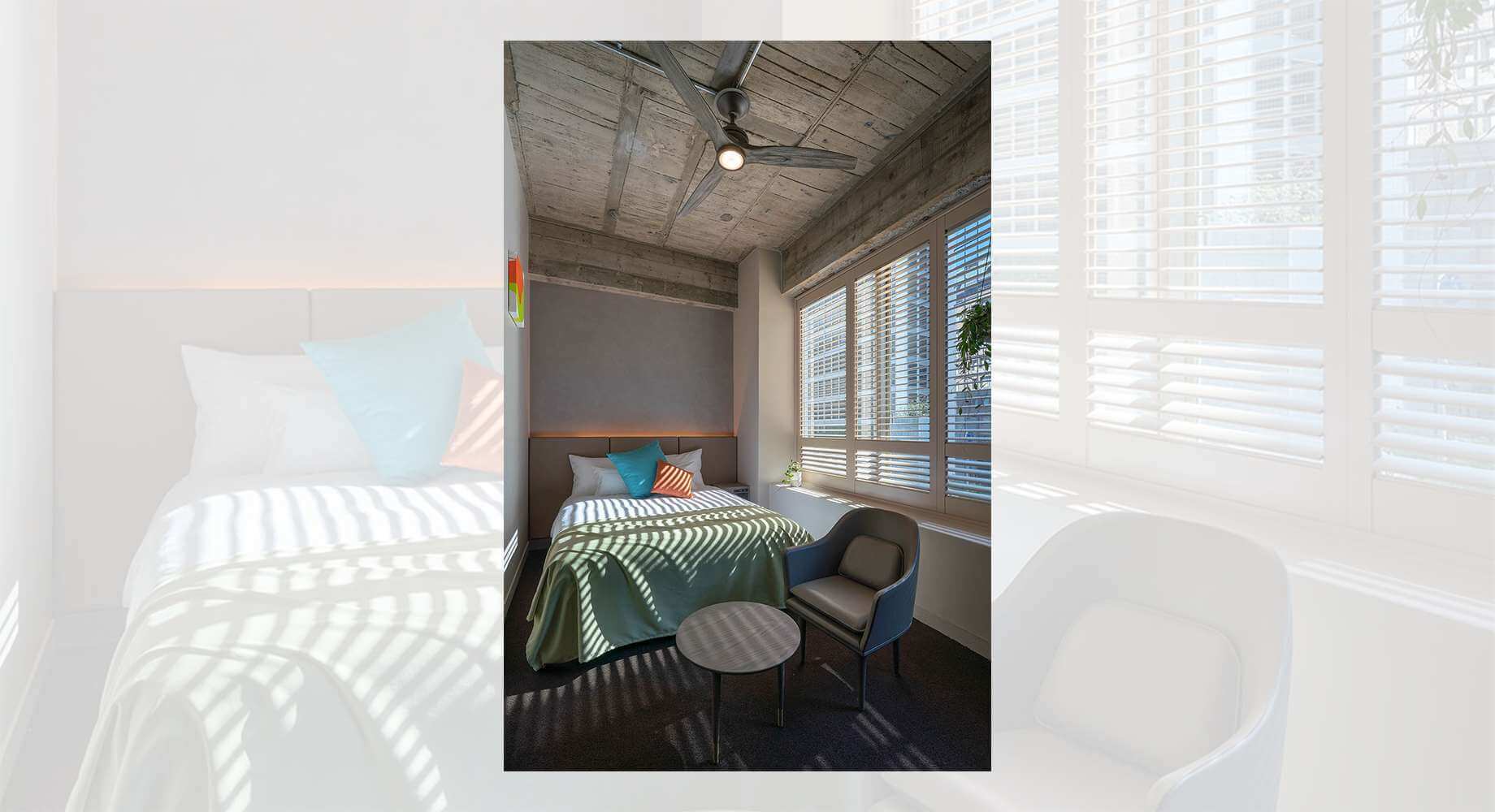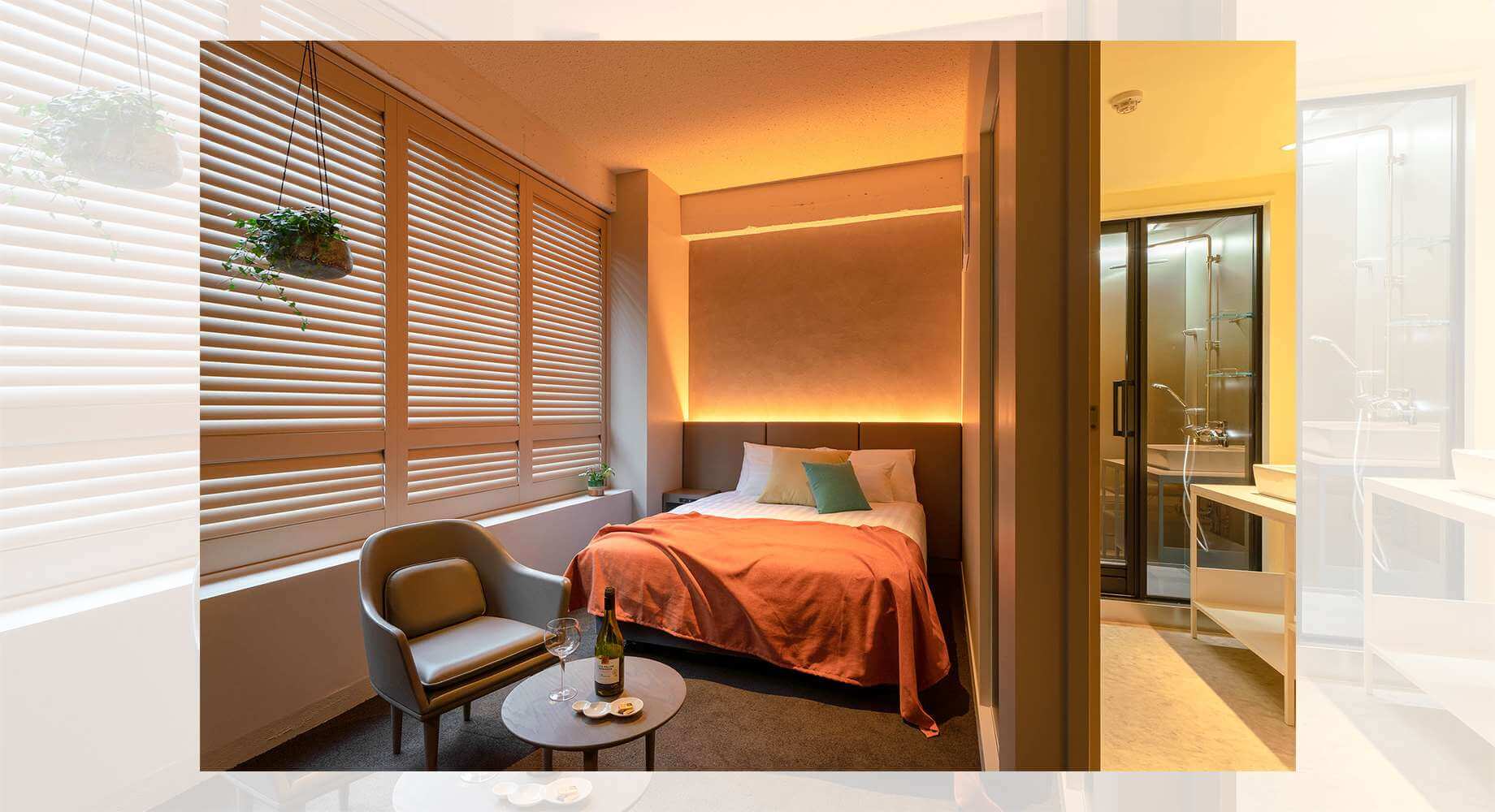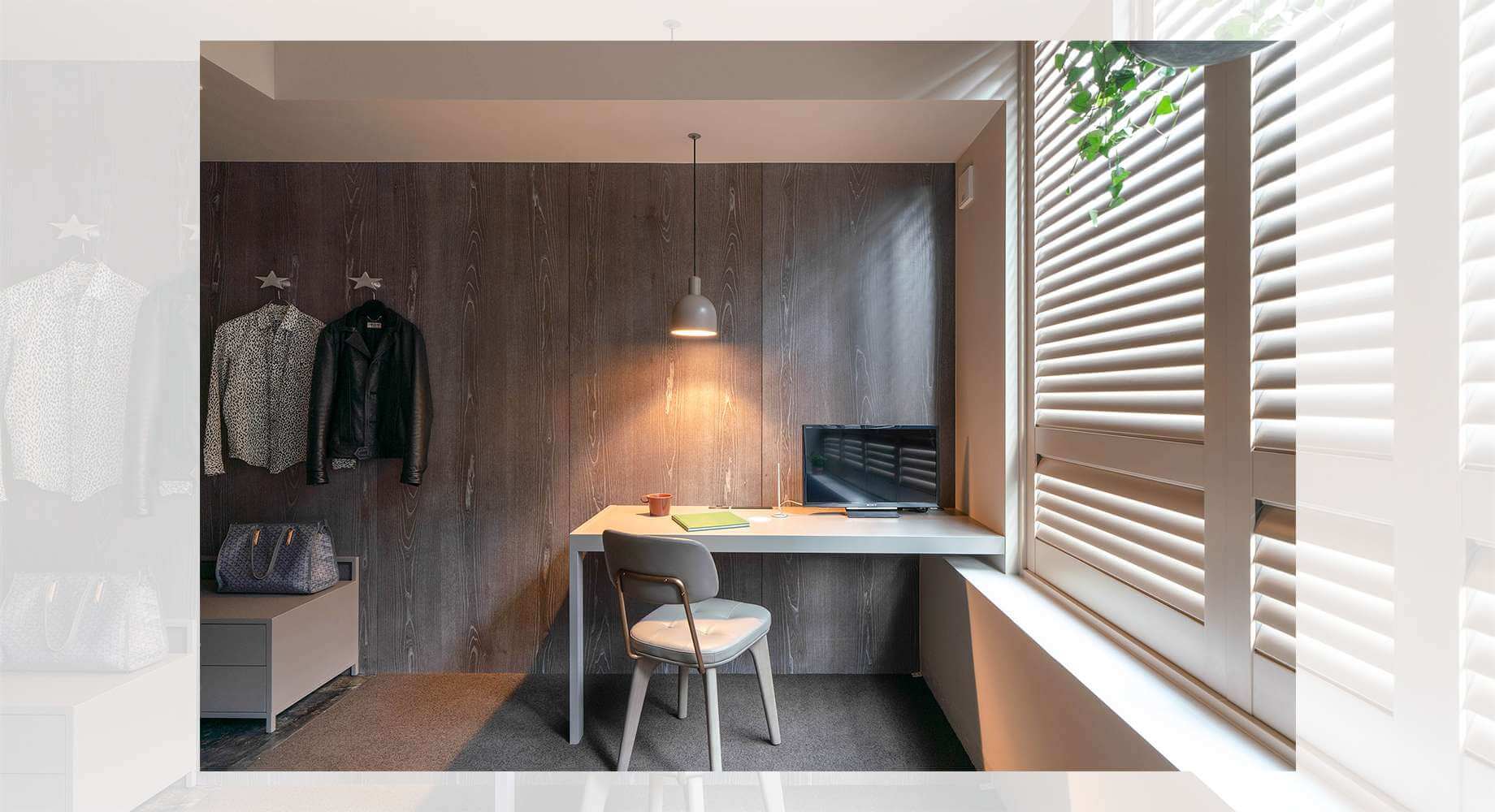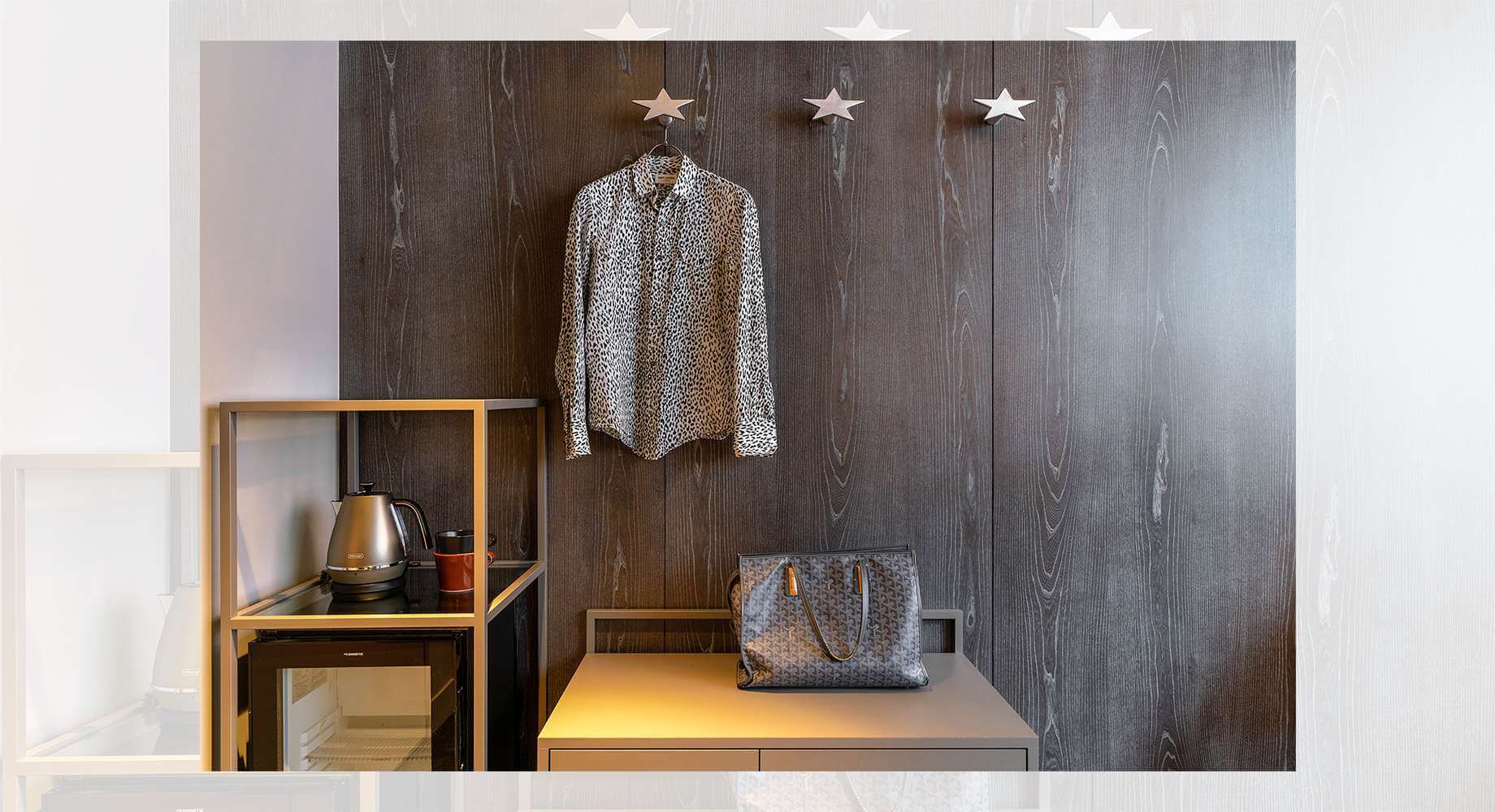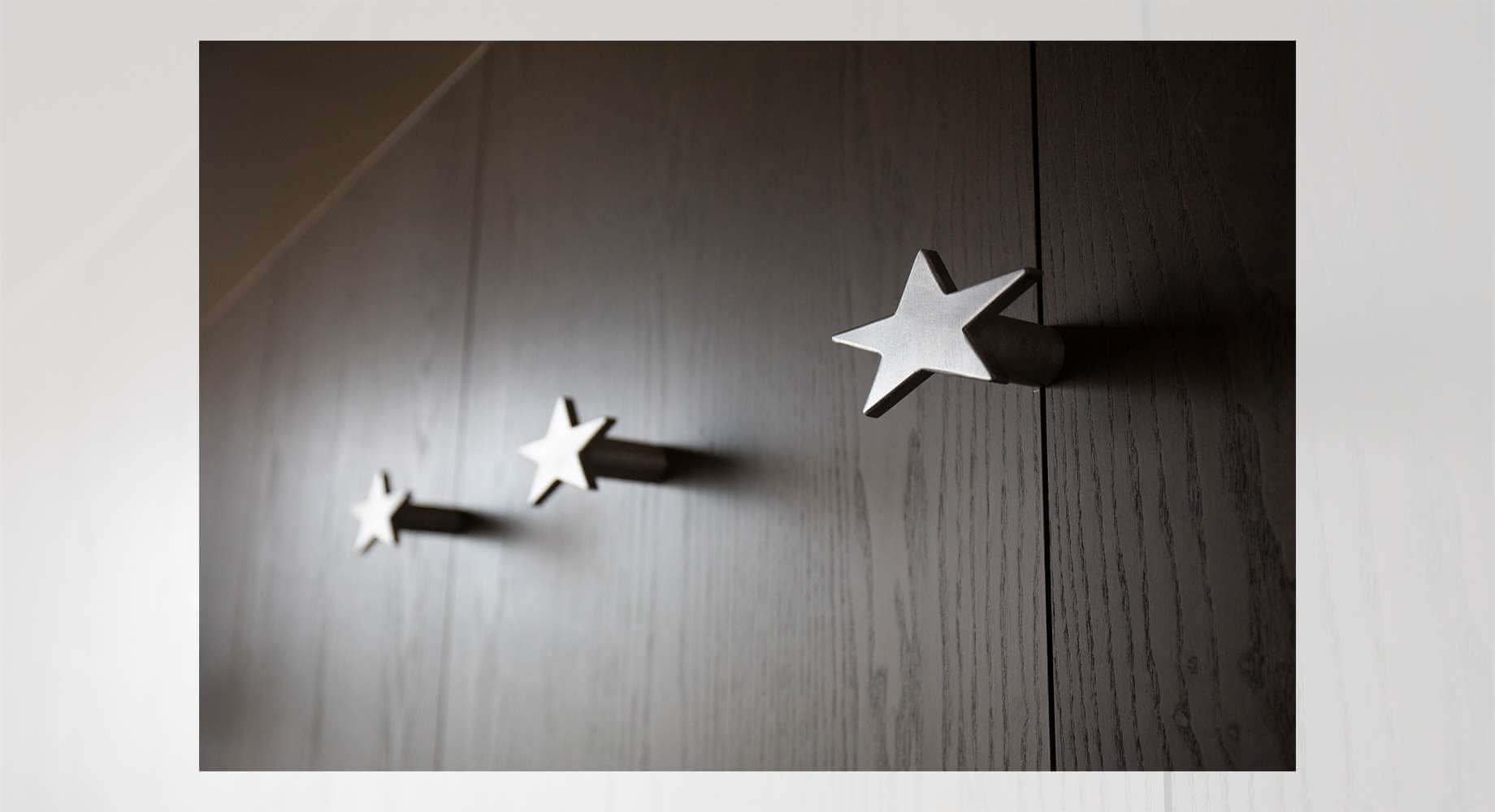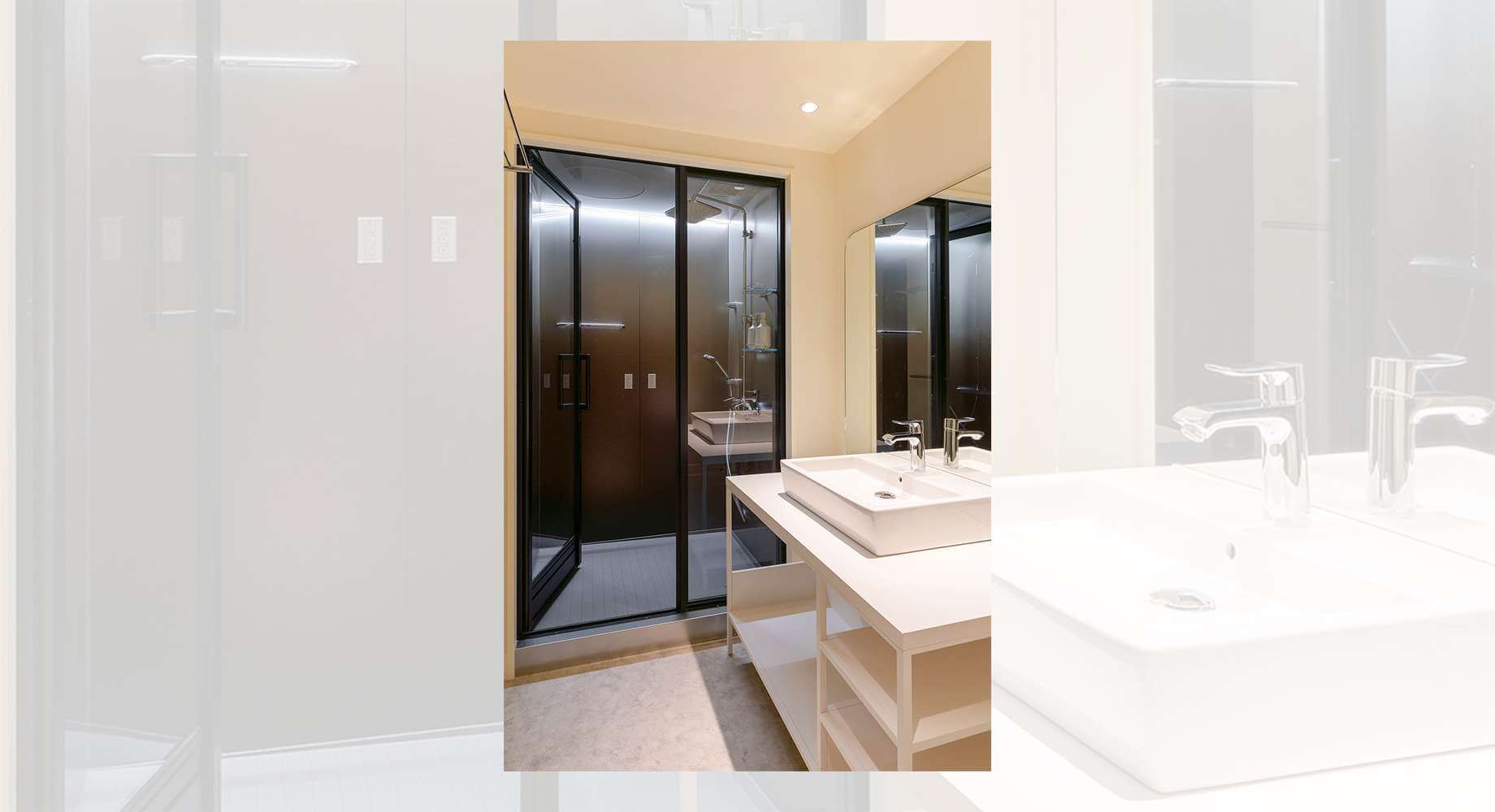 Stay in this room like going to your favorite cafe for calming down and concentration; an atelier-like space in the city. The sunlight through blinds and soft light of indirect lighting allows you to spend calm time in the middle of a busy city.

*Shower room only. There is no bathtub.
*Bath amenities are "STEPHEN KNOLL NEW YORK".
Please feel relaxed in the comfortable space.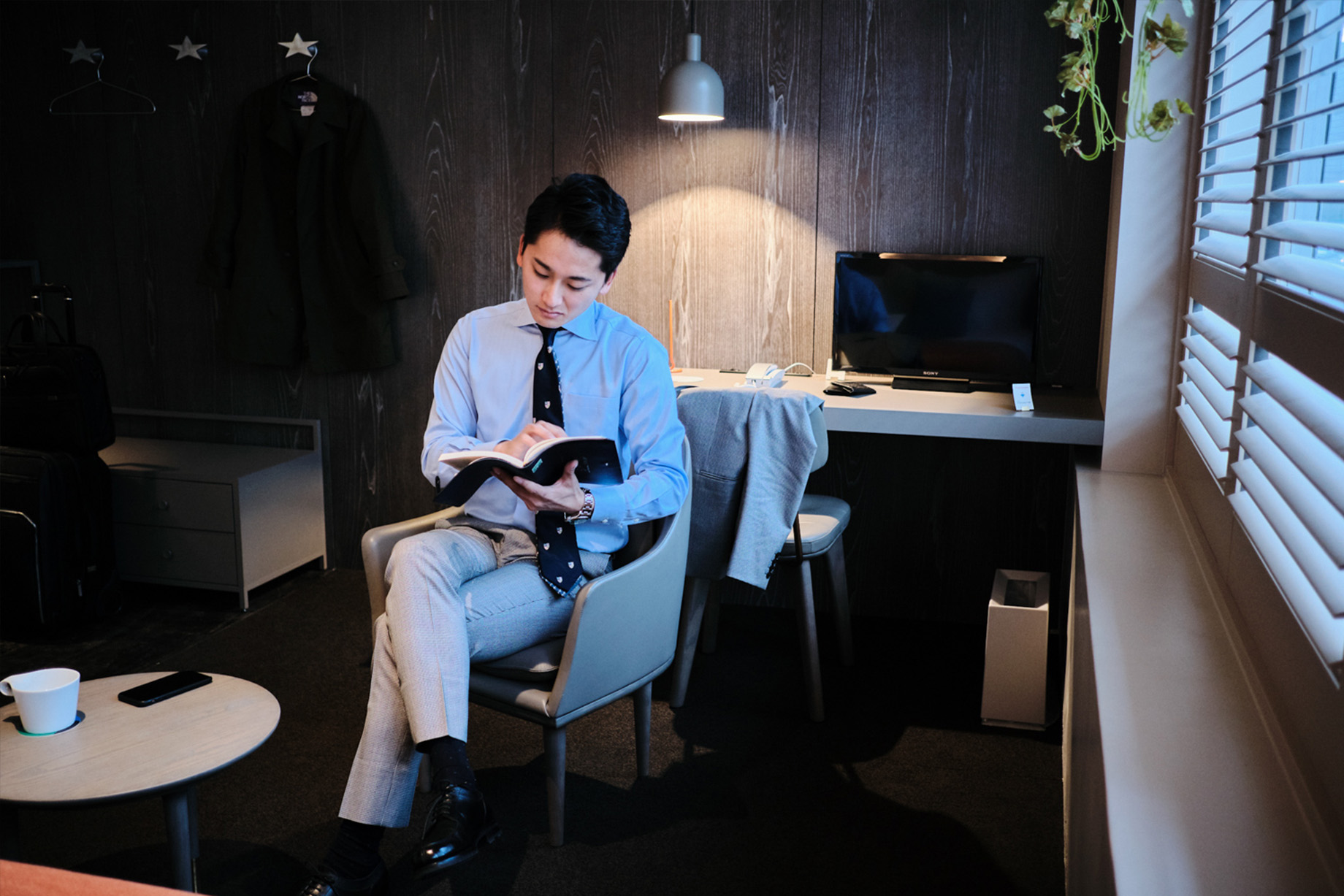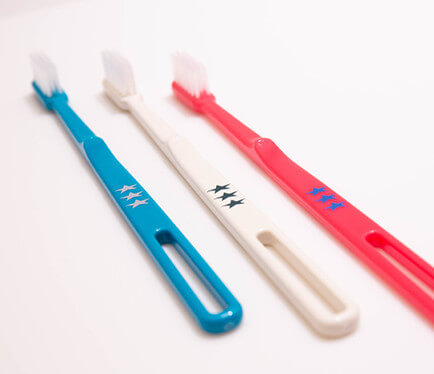 Toothbrush
An original item with the hotel's logo. Made of the same quality as a store-grade toothbrush – it even makes a nice gift.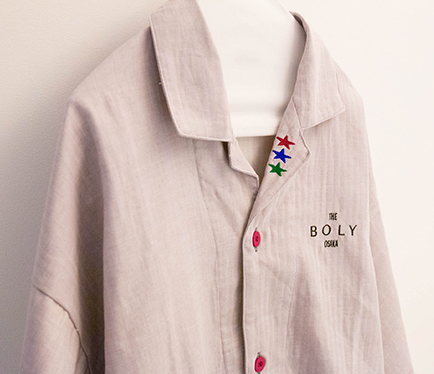 Bolly's PAJAMA
A cute feeling that relaxes your mind and is gentle on your tired body. The 100% cotton double gauze fabric provides comfortable sleep regardless of the season.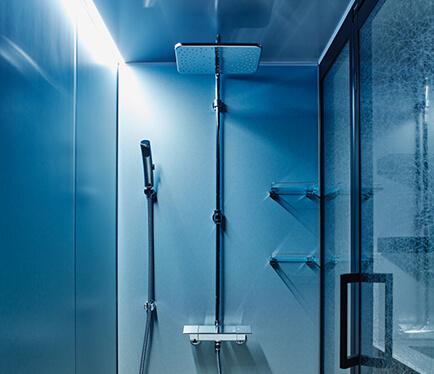 Panasonic i-X
A whole new SHOWERROOM. Thousands of years of fascination with the wonders of light merge with the latest technology.
Because of Bluetooth connection, you can enjoy hot showers and music in your own personal acoustic space.
pajama / slippers / hair dryer / toothbrush / cotton pads / hair brush / razor with gel / deodorant spray / safety box / kettle / drip type coffee bag / cutlery / television / refrigerator / rain type shower (no bath tab・Bluetooth available)
FRONT
Amenity at Reception
For free : sewing set/ makeup remover/sanitary items/ body soap for kids/ toothbrush for kids/ shower cap
Rental : charger (apple/ android) / HDMI cable / air purifier / humidifier / hair iron / iron・iron board / shoe polishing set / yoga mat / nail clipper
* The number of items are limited.
SERVICE
Facility at Building
2.5F : ice machine / laundry, dryer / microwave
6F : snack bar / rooftop terrace
* There is no room service.
SIZE:

22m²

CAPACITY:

1 to 2 people

BEDSIZE:

154×203cm

BEDTYPE:

BED × 1

Wi-Fi:

FREE

Non Smoking