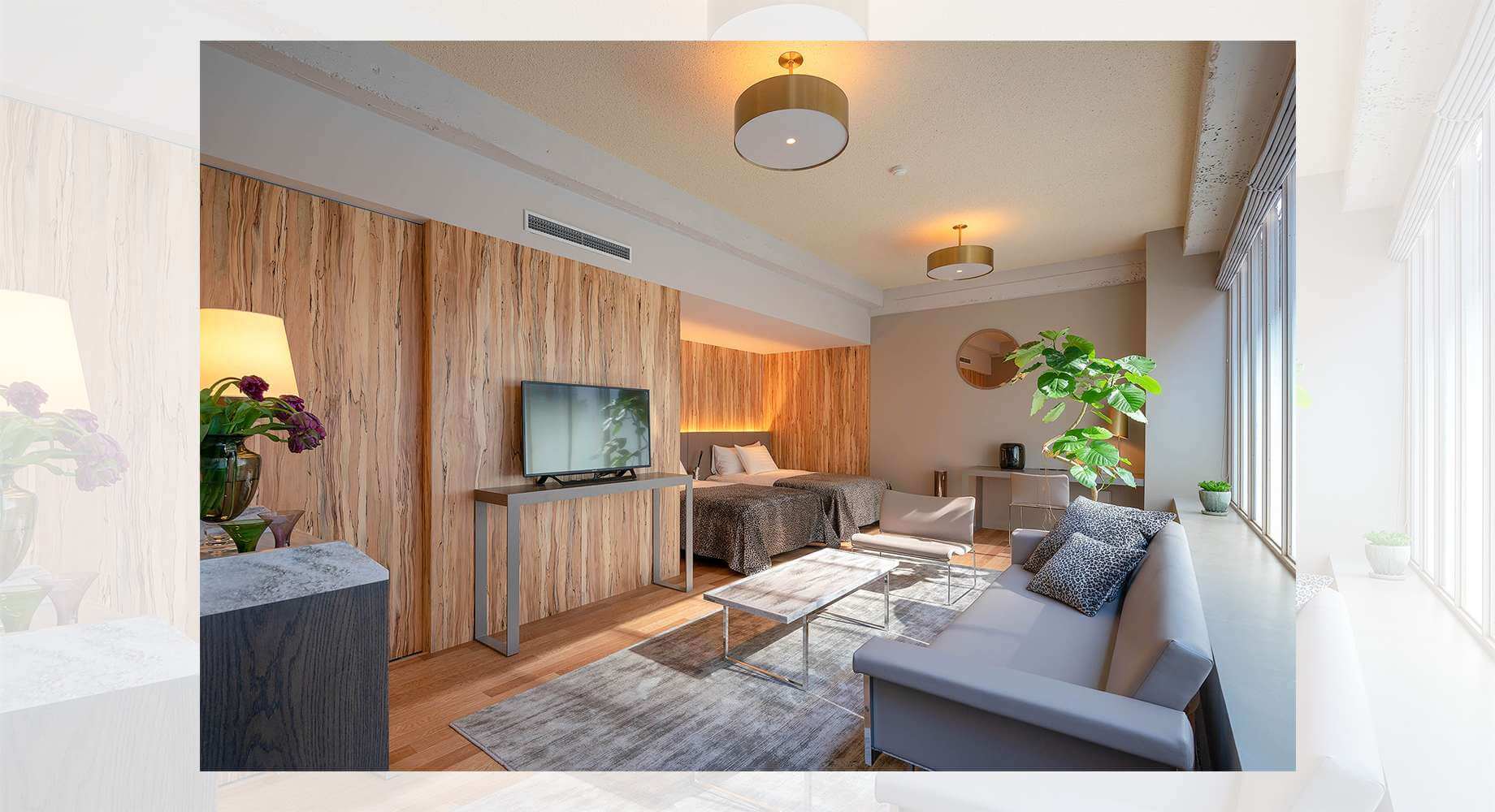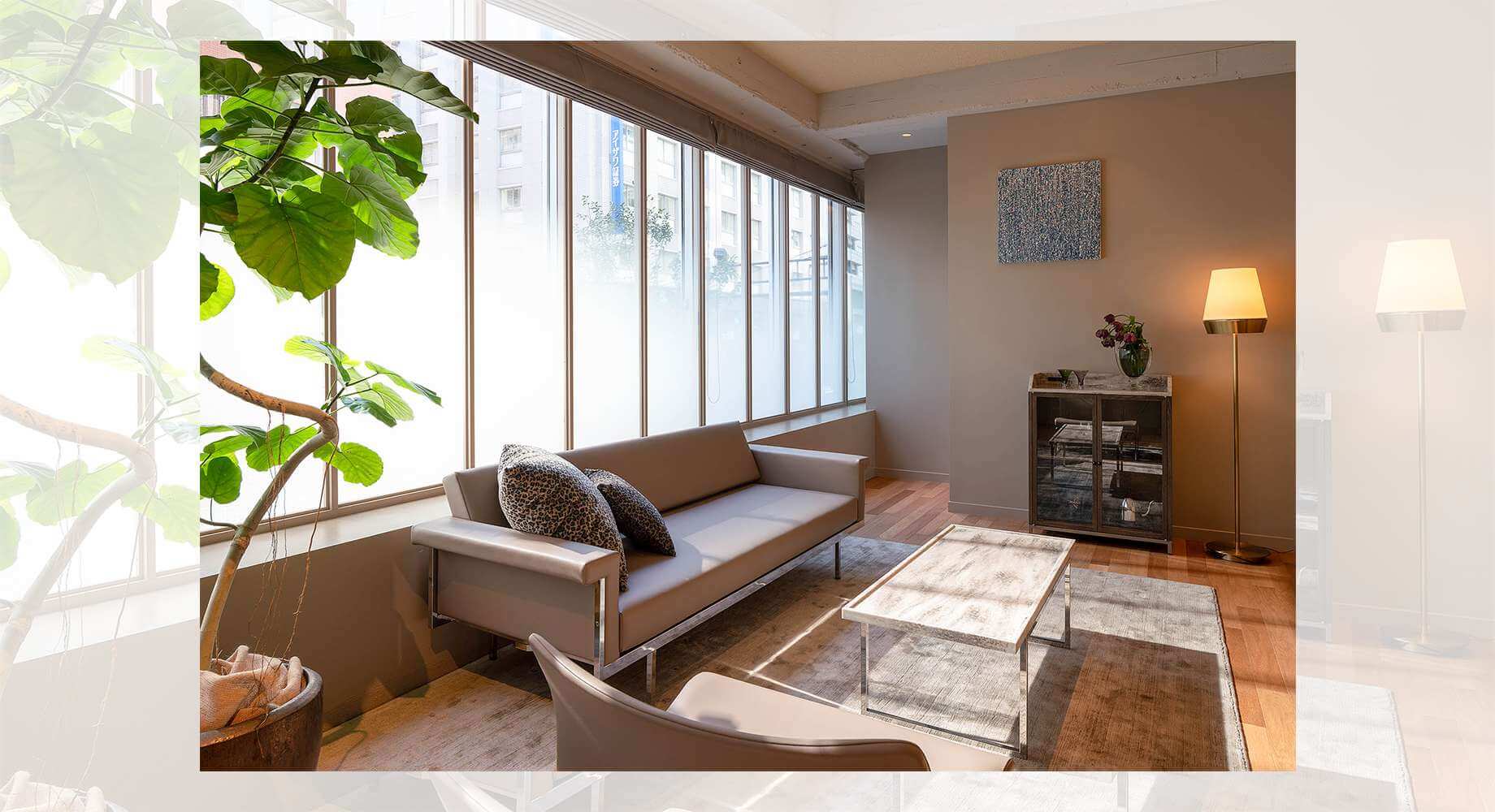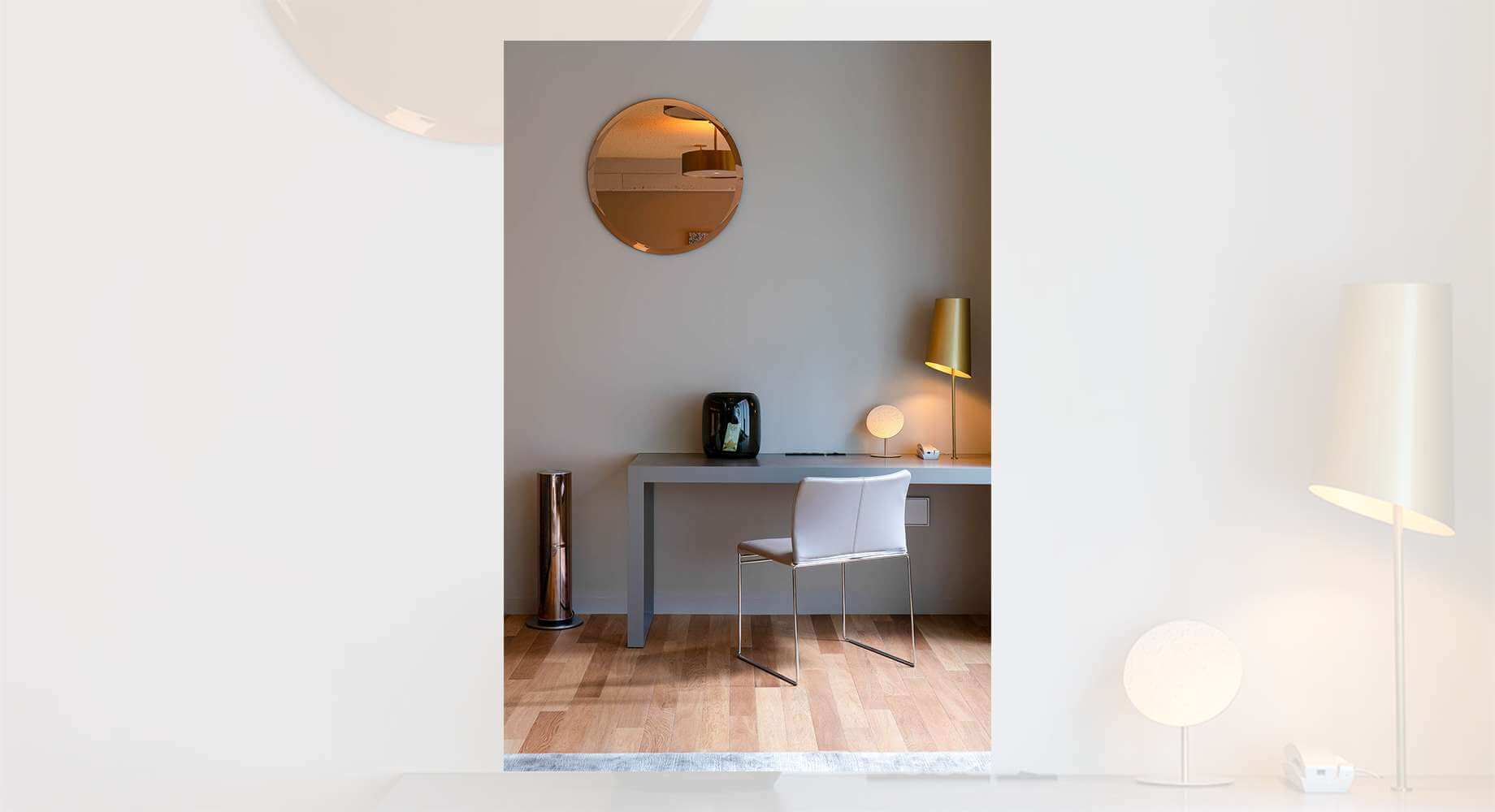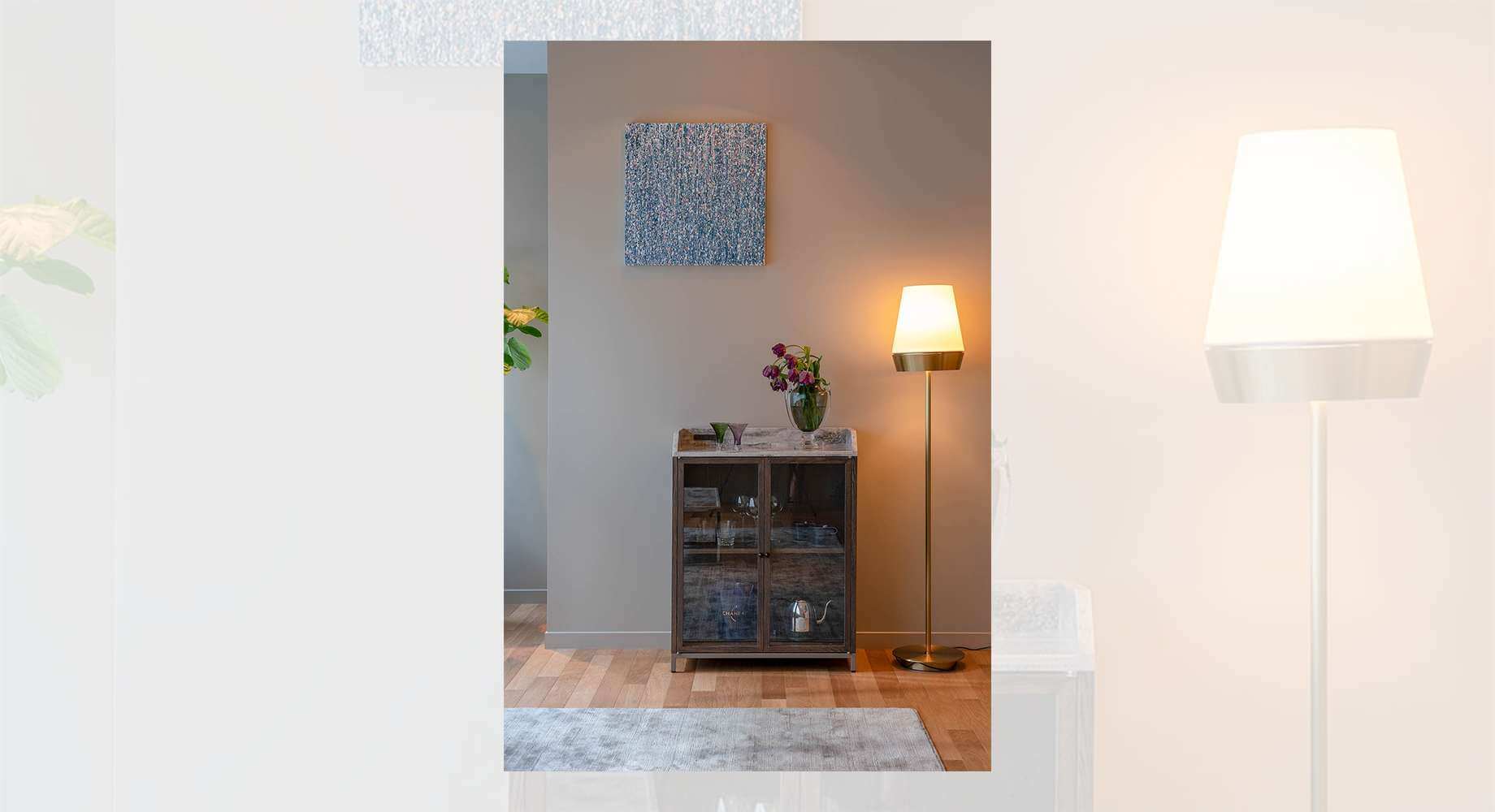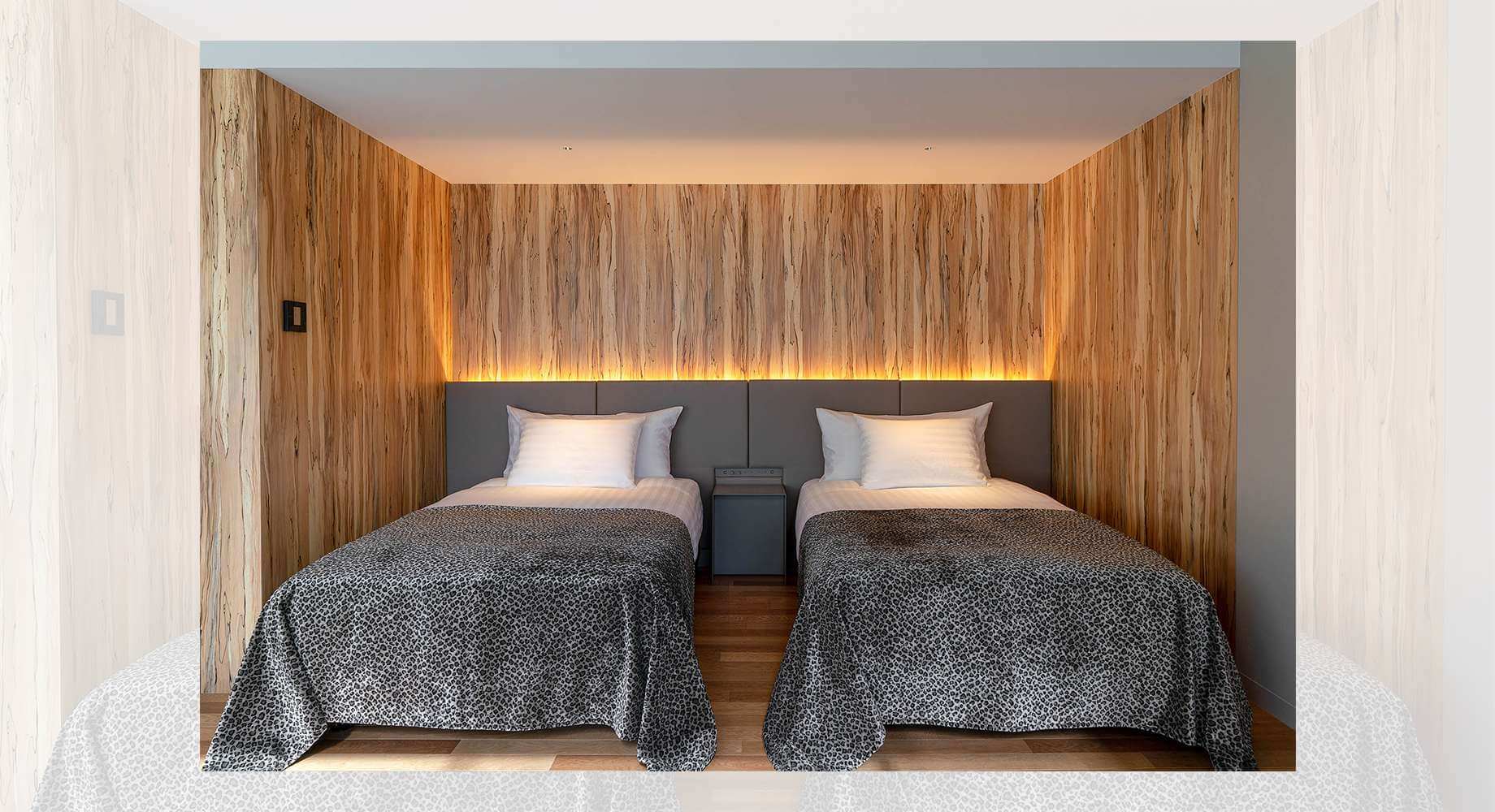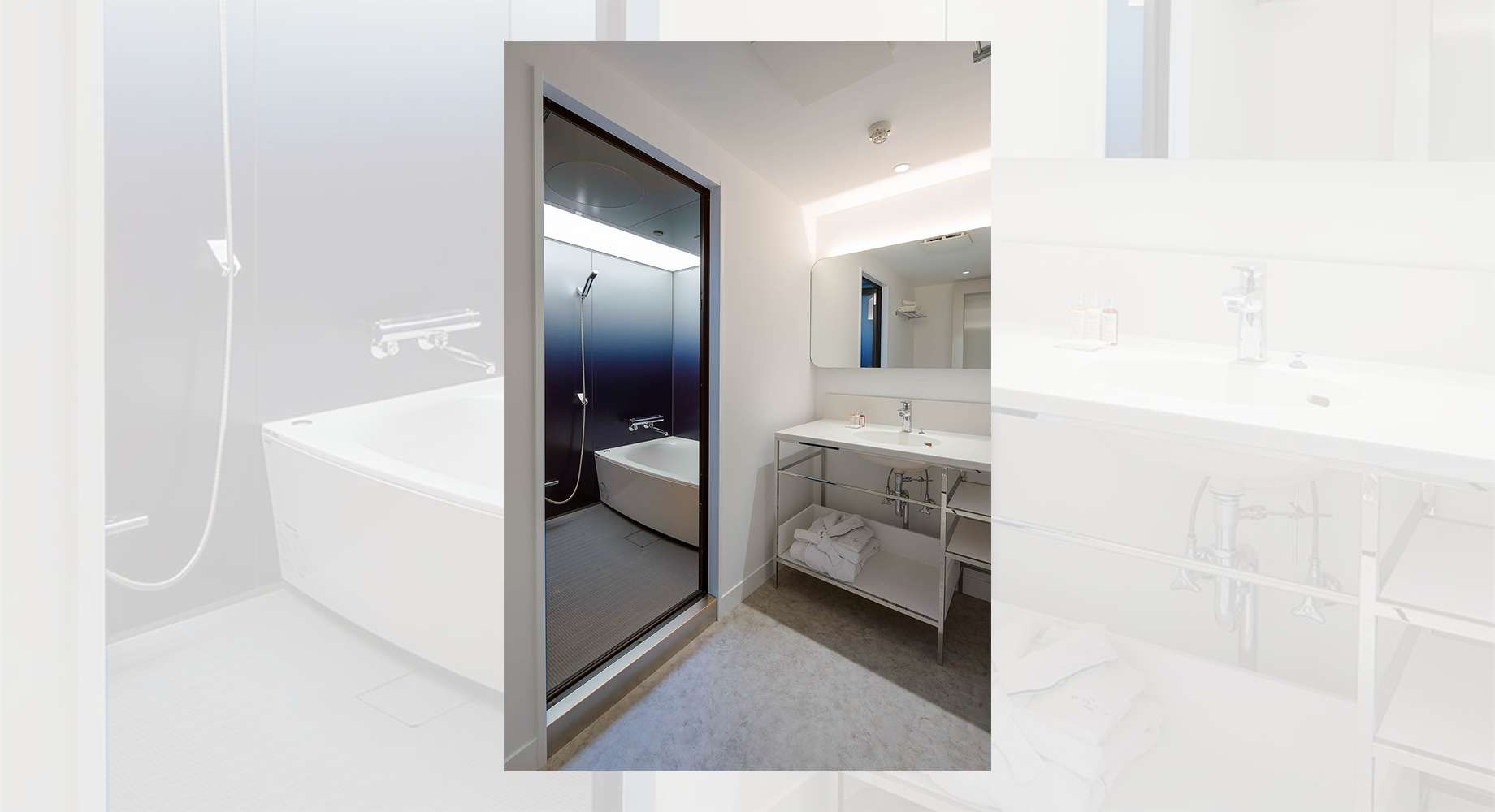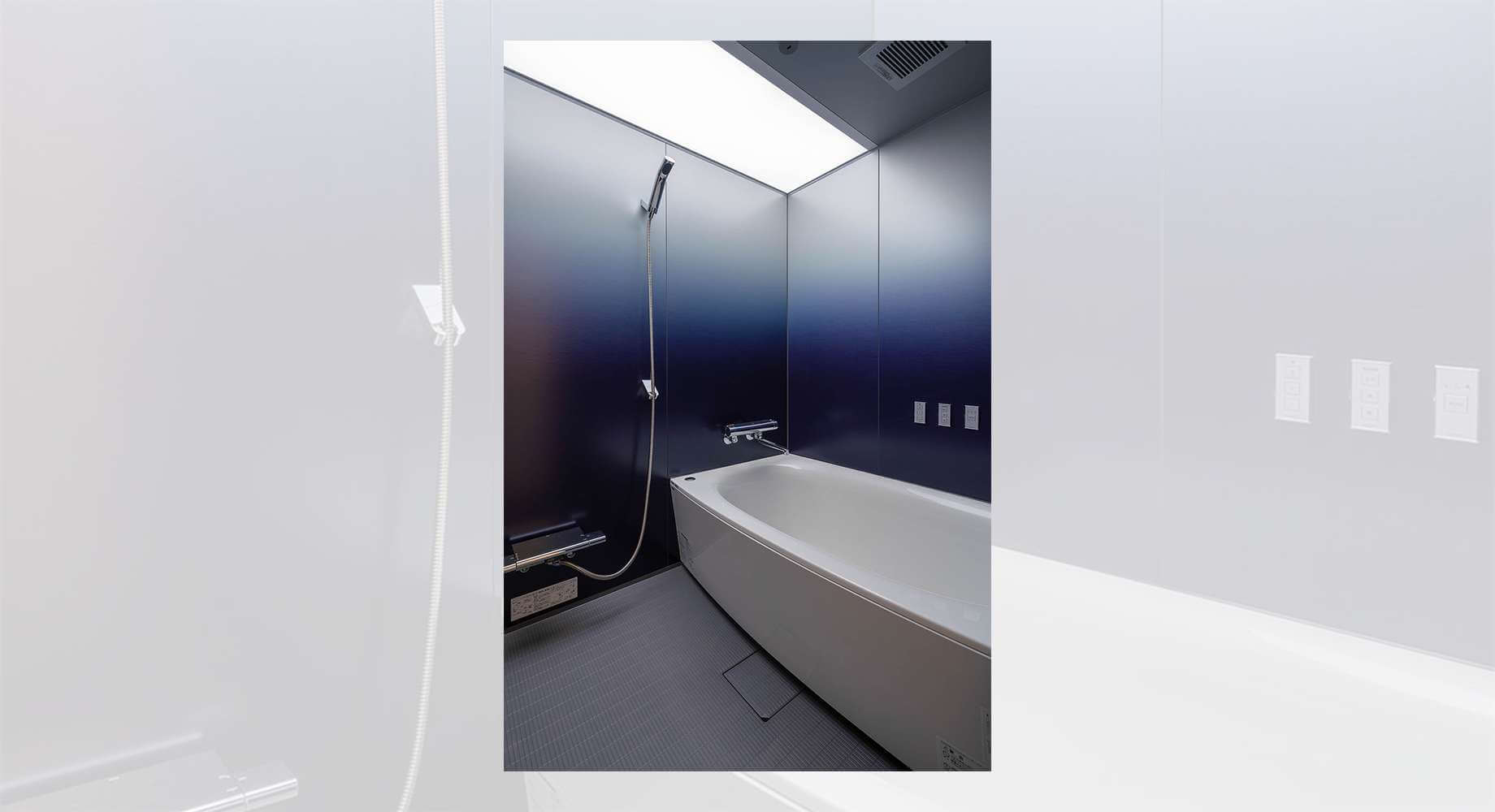 The latest system from Panasonic is installed in the bathroom of Residence type of rooms. Not only Bluetooth speakers, but also a bathtub with dimmable light in these room types let you try the latest bath culture of Japan. Please spend comfortable time in this fully equipped spacious room.
You can relax like a separate house in the city.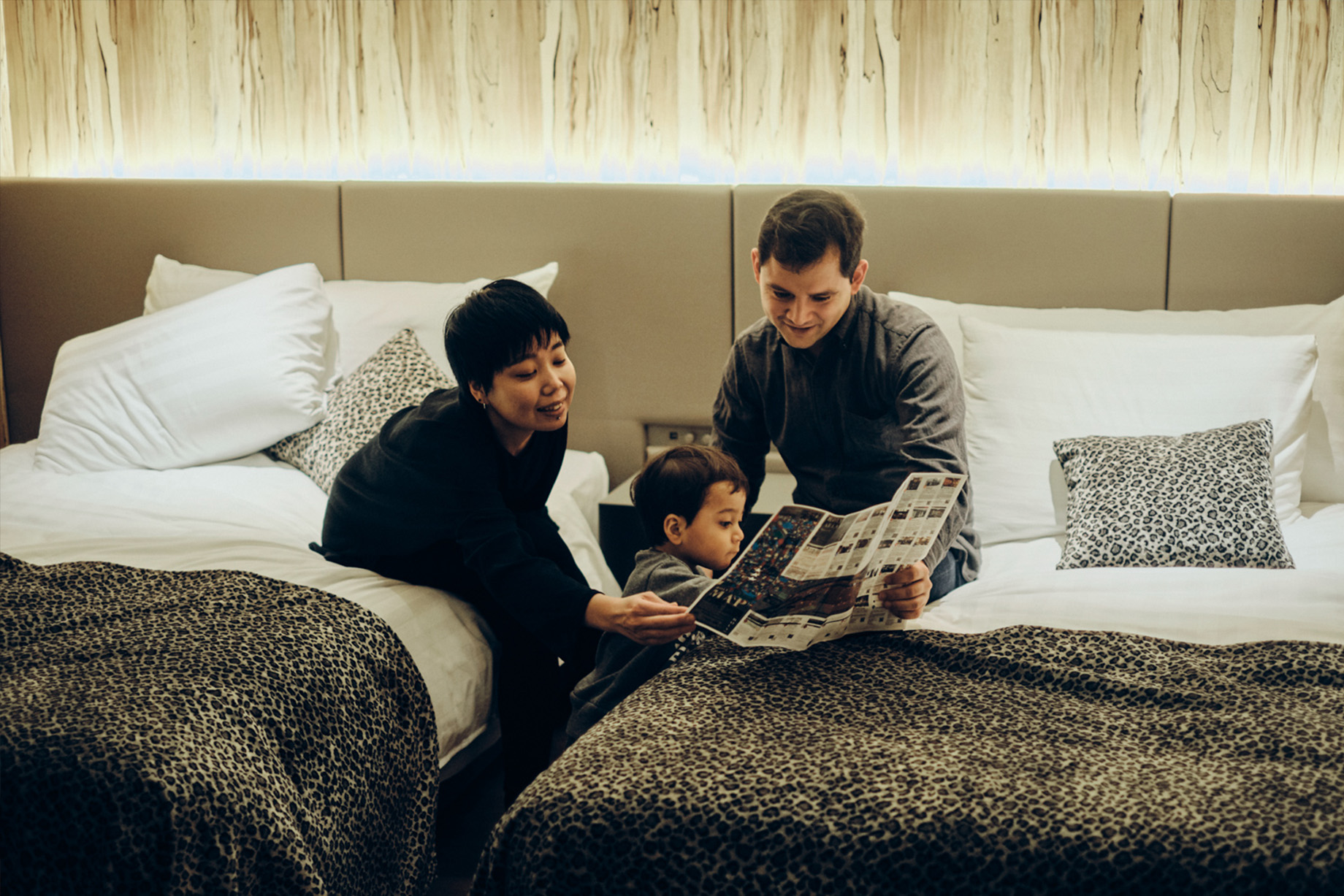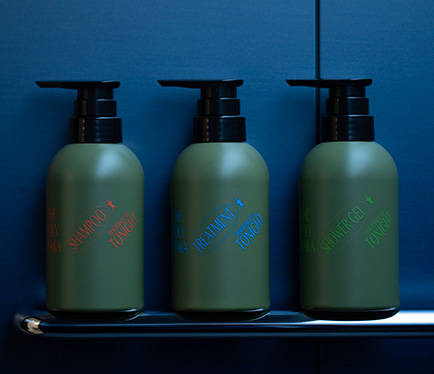 Maison Margiela JAZZ CLUB
A classic scent reminiscent of a Brooklyn Jazz club. A romantic fragrance like the melody that spills out of jazz instruments.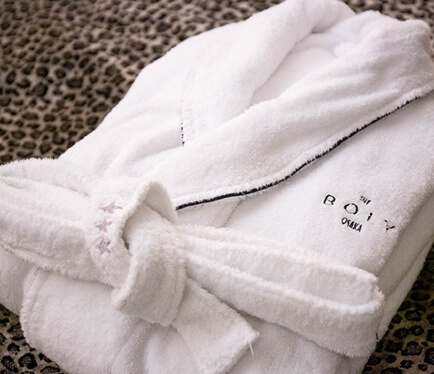 Bathrobe
Bathrobes are set in the room. Please wrap yourself with fluffy robe and relax.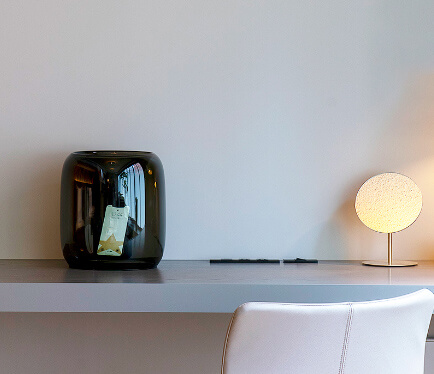 exponential
These glass speakers are designed with the same principles as the phonograph horn, projecting sound with these same vibrations through your smartphone. Whether you are enjoying a nice morning or ending the night, these are perfect for playing music on the right tune.
pajama / slippers / hair dryer / toothbrush / cotton pads / hair brush / razor with gel / deodorant spray / safety box / kettle / drip type coffee bag / cutlery / television / refrigerator / shower with bath tab( bluetooth available) / bathrobe
FRONT
Amenity at Reception
For free : sewing set/ makeup remover/sanitary items/ body soap for kids/ toothbrush for kids/ shower cap
Rental : charger (apple/ android) / HDMI cable / air purifier / humidifier / hair iron / iron・iron board / shoe polishing set / yoga mat / nail clipper
* The number of items are limited.
SERVICE
Facility at Building
2.5F : ice machine / laundry, dryer / vending machine / microwave
6F : snack bar / rooftop terrace
* There is no room service.
SIZE:

52m²

CAPACITY:

2 to 3 people

BEDSIZE:

122×203cm

BEDTYPE:

BED × 2

Wi-Fi:

FREE

Non Smoking